Global Goals Week – Goal 13 (Climate Action)
The Sustainable Development Goals are a collection of 17 interlinked global goals designed to be a "blueprint to achieve a better and more sustainable future for all". The SDGs were set up in 2015 by the United Nations General Assembly and are intended to be achieved by the year 2030.
Goal 13 – Climate Action
AIM: Take urgent action to combat climate change and its impacts
Climate Ireland supports local and sectoral adaptation planning through its one-stop web-based resource of climate and adaptation information for Ireland, the development and delivery of bespoke training workshops, and by directly supporting national and local decision-makers in adaptation policy development and implementation.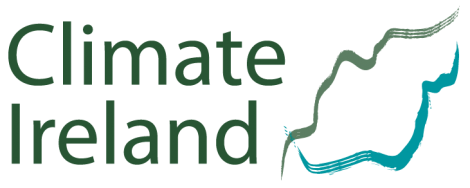 Feature Project
Climate Ireland is funded by the EPA/DECC and through Ireland's National Adaptation Framework (2018) is recognised as a key national resource to support adaptation planning in Ireland.
Find out More
The Climate Action Case Studies focus on MaREI's recent and ongoing research in the context of climate action and presents examples of the extent of MaREI's activities in meeting the challenges of climate change. Research activities of the Centre are categorised under fundamental science, mitigation, adaptation and engagement – and include examples illustrating the excellence of the Centre's scientific endeavour. Much of the work of the Centre is delivered in partnership and this is reflected in the portfolio of research projects presented here – more details of which are available when you click on the embedded links.

At MaREI we recognise this need for collaboration, and have engaged many different stakeholders to co-develop and co-create innovative solutions that are implementable, and contribute to our understanding of climate change.
Here
We need to create a sustainable future for our children and generations to come
Produced by Mace Head, the Atmospheric Research Station at NUI Galway and MaREI.