A Roadmap for Local Deliberative Engagements on Transitions to Net Zero Carbon and Climate Resilience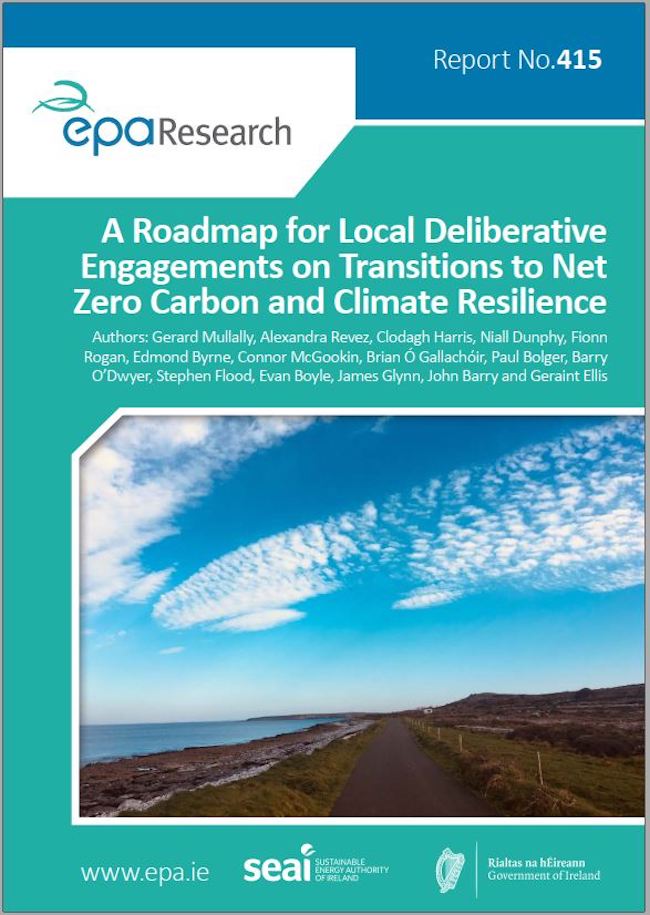 Authors: Gerard Mullally, Alexandra Revez, Clodagh Harris, Niall Dunphy, Fionn Rogan, Edmond Byrne, Connor McGookin, Brian Ó Gallachóir, Paul Bolger, Barry O'Dwyer, Stephen Flood, Evan Boyle, James Glynn, John Barry and Geraint Ellis
Summary: Ireland faces considerable challenges in transitioning to a net-zero carbon and climate resilient future. This research focused on the challenge of engaging citizens and communities in climate action while also recognising that new and novel approaches are required to enable the transition to climate resilience. The co-creation of the Deliberative Futures Toolkit together with local, scientific and policy communities, provides a resource that can be used by communities and policymakers.
Read more here.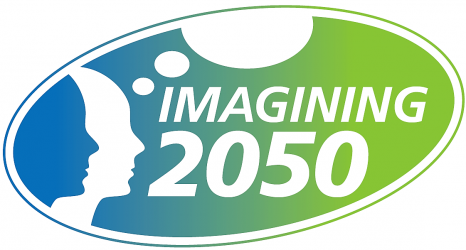 Feature Project
Imagining 2050 will engage with civic society using innovative approaches, to explore and co-develop future visions of, and pathways to, a low carbon and climate resilient future.
Find out More
Project Highlights
In this video Dr Alexandra Revez gives a synopsis of EPA Research 415: A Roadmap for Local Deliberative Engagements on Transitions to Net Zero Carbon and Climate Resilience.